This evening's Cabaret for Limmud Vancouver '16 was full of magic moments. More than 200 people gathered for the entertaining evening at Congregation Beth Israel, the new venue for this third annual edition of Jewish learning, which continues with a full day Sunday. There was music, spirituality, philosophy, debate, a quiz and door prizes.
Music co-ordinator Charles Kaplan did an amazing job to make it possible for all the singers to sing: organizing, communicating, charting, transposing, leading the band and singers in creating the arrangements.
In bringing the evening to you, I'm feeling like a reporter-photographer again, what we used to call a two-way man. I'll let my photos and captions tell the story, beginning with the havdalah ceremony ending Shabbat (above). Sharna Searle holds the havdalah candle while Harley Rothstein on guitar and Debby Fenson sing the blessings.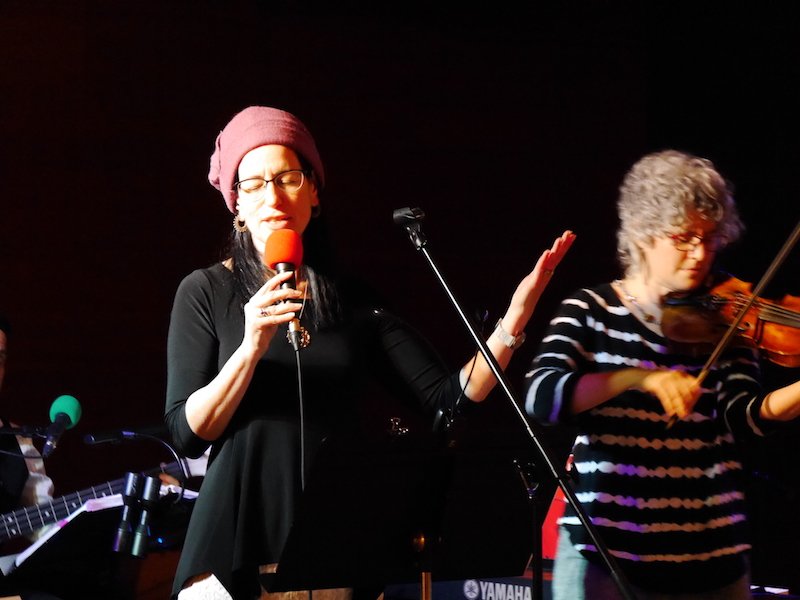 Rabbi Laura Duhan Kaplan sings "Adon Olam" backed by guest artist Elana Brief on violin and the Sulam band.
Wendy Rubin (right) sings with Sulam.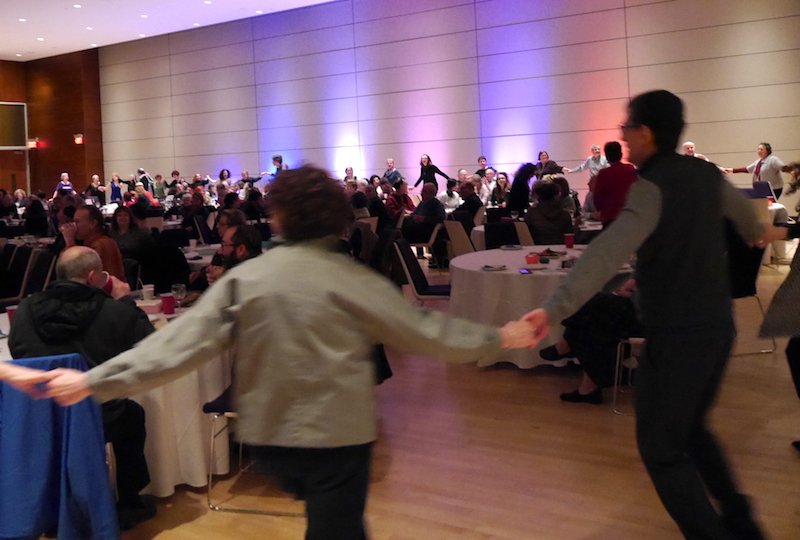 Dancers spontaneously circle the ballroom to a klezmer tune.
The Vancouver Jewish Folk Choir sings "Yomervokhets," conducted by David Millard, who wrote the music to this Yiddish adaptation of Lewis Carroll's "Jabberwocky."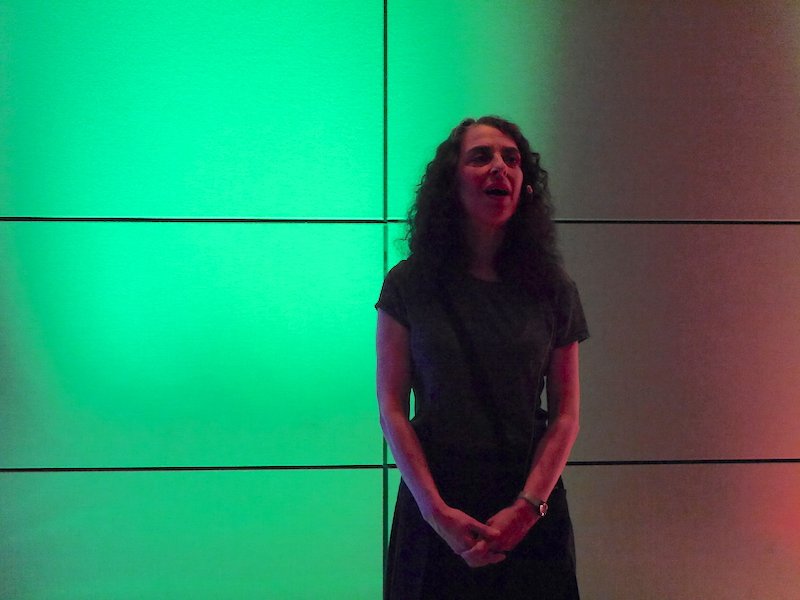 Rabbi Hannah Dresner sings. "Ela Mistateret" is a product of her synthesis of two of her passions – making paintings, which were projected on big screens, and singing niggun, which are wordless melodies.
Singer-songwriter Myrna Rabinowitz sings in her beloved Yiddish.